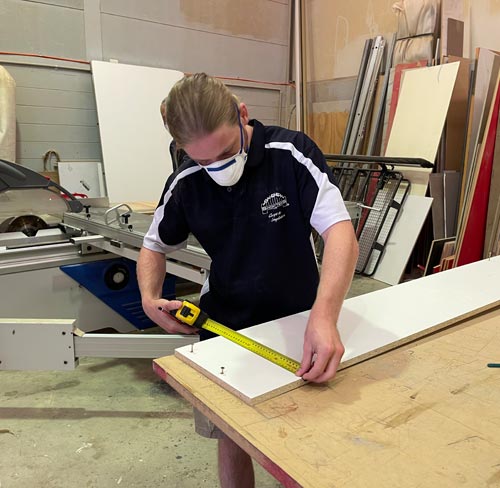 Excellent Shopfronts and More – Our Products and Services
What do we do at Sydney Shopfitters? Well, our concept to completion services will provide:
In-house consultancy and design
Custom built joinery
Shopfronts
Plasterboard installation: ceilings and walls
Supply and install all signage/graphics
Floor coverings
Glass showcases and cabinets
Shop fittings & fixtures
Office partitioning
Doors and shutters
Glazing
Liaising with electrical / plumbing / flooring / painting contractors
OMA products
For all your enquiries about our shopfitting services and project management, please Contact Us or send your emails directly to mick@sydneyshopfitters.com.au.
Project Management
Sydney Shopfitters is responsible for the scheduling of all project activities. Our project manager will co-ordinate your project from the start to hand over, ensuring full comprehensive on-site supervision of internal/external contractors and suppliers resulting in a quicker trade commencement.
Design
Our in-house design team will provide a professional consulting and design service. As part of the design phase each client will be provided with a conceptual design, documented detailed drawings and/or 3-D CAD drawings.
Watch as your vision comes to life.
Administration
Our office is manned Monday to Friday 9.00am – 5.00pm. Our staff are on hand should you have any questions that require immediate attention. We are fully converse with all Occupation Health and Safety matters / Risk Assessment and Management, SWMS, Construction Management Plans, Schedule of Works etc. Site inductions co-ordinated on request.
Building Regulations*
As your approved contractor we will co-ordinate, on your behalf, all required certification and documentation including statutory approvals, applications and compliances. As a mandatory requirement all building works will be signed off by private certifiers and compliance certificates will be issued for completed works undertaken by external contractors. (* if a component of contract)
Joinery
Attention to detail – that's what our joinery services ensure. Our in-house manufacturing ensures quality control providing a high standard of workmanship within a realistic time frame.
Long Term Partnerships
Over the years we have established a large clientele base with many clients commissioning repeat fit-outs at varying locations. Our expanding network of suppliers ensures prompt delivery and exceptional buying power allowing us to pass on the cost benefits to our clients.
Lease Negotiation
We offer advice on signing your lease. We will carry out new lease and end of lease negotiations for potential clients.
Equipment
We now buy and sell second hand shop fitting equipment. Get in touch to learn about our range or to make an offer.